During 1-3 April 2019, Dr. Wassana Im-em, Assistant Representative for UNFPA Thailand, was invited as one of the key speakers in the ASEAN+3 (ASEAN Plus Three - APT) Symposium on "Strengthening Demographic Policy Cooperation" jointly organised in Bangkok by Thailand Ministry of Interior and Ministry of Foreign Affairs. This Symposium aims at sharing experiences and best practices among APT member countries and at promoting public awareness of the importance of the cooperation.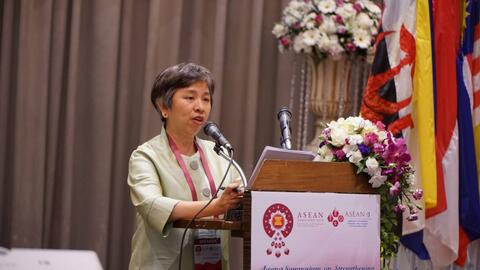 Among many issues on demographic change, the topic of "Population Ageing in East Asia" By Dr. Rintaro Mori, Regional Adviser for Population Ageing and Sustainable Development, UNFPA Asia-Pacific Region and "Demographic Policy in Asia and ASEAN+3" by Dr. Wassana Im-em were presented.
For full programme and documents, please visit here.