Ensuring rights and choices for all
10 December 2020
Standing up for human rights is more important than ever
Statement by UNFPA Executive Director Dr. Natalia Kanem on Human Rights Day 10 December 2020 Realizing human rights, equal and inalienable for every person, is the most just and meaningful goal of any society. Human rights are universal principles, yet as Eleanor Roosevelt once reminded us, they begin in "small places, close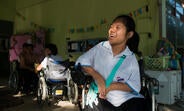 3 December 2020
The health systems we build back after COVID-19 must reach everyone
Statement by UNFPA Executive Director Dr. Natalia Kanem On the International Day of Persons with Disabilities 3 December 2020 More than a billion people: that's how many live with a disability today. Some disabilities are apparent, but not all. Learning disabilities and mental disorders, for example, may hinder one's full and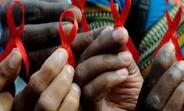 1 December 2020
COVID-19 Threatens to Exacerbate Inequalities Faced by Many Living with HIV
Statement for World AIDS Day 2020 from Dr Natalia Kanem, Executive Director, UNFPA On World AIDS Day, as we unite in support of people living with and affected by HIV, let us remember all those who have lost their lives to AIDS, and those who mourn them. As the world combats another virus, COVID-19, it must not forget HIV.

BIANNUAL REPORT 2018–2019 UNFPA Thailand

The Impact of COVID-19 on Older Persons in Thailand survey, conducted in July 2020, is...