UNFPA: Delivering a world where every pregnancy is wanted,
every childbirth is safe and every young person's potential fulfilled.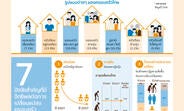 11 April 2017
Extended families now biggest group in society: UNFPA
by The Nation Extended families have made a comeback, with multi-generational family units again forming the biggest group in Thai society. Of all households in the country, 37 per cent are now extended families with members of three generations living together under the same roof, according to a 2015 report. "This means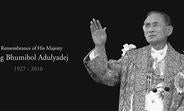 20 October 2016
Condolences on the death of King Bhumibol Adulyadej
The United Nations Population Fund (UNFPA) Thailand Country office offers its condolences to the people of Thailand in their time of profound loss and sadness, upon the death of King Bhumibol Adulyadej. The world's longest reigning monarch passed away on October 13, 2016, after a prolonged illness. Upon receiving the news, UN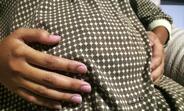 6 July 2016
Tackling teenage pregnancy in Thailand
As UNFPA calls for greater investment in teenage girls to mark World Population Day 2016, Thailand enacts a new law to tackle teenage pregnancy.