The United Nations Population Fund's flagship State of World Population 2016 – titled '10: How our future depends on a girl at this decisive age'– shows that our collective future will be shaped by how we support the world's 60 million 10-year-old girls of today, as they move from childhood to adolescence and adulthood in the era of the 2030 Agenda for Sustainable Development.
10 is a pivotal age for girls, as puberty approaches. The Asia-Pacific region is home to more than half the world's 10-year-olds, and in many nations and communities child marriage, female genital mutilation and other harmful practices  are undermining girls' health, rights and opportunities.
Failing to protect, empower and support today's 10 year-old girls will directly impact on our efforts to achieve the vision of the 2030 Agenda and its 17 Sustainable Development Goals that aim to build peace, enhance prosperity and secure a sustainable future for humanity, while leaving no one behind. 
See the full report and the highlights brochure.
Why our future depends on a 10-year-old girl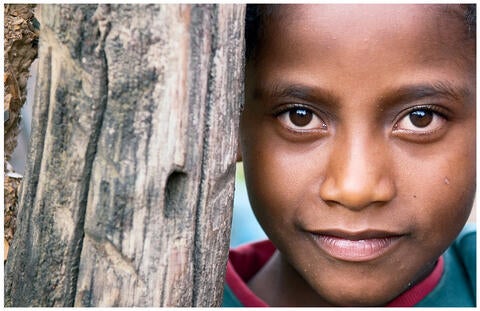 The world cannot afford to squander the potential of even one more ten-year-old girl, writes Dr. Babatunde Osotimehin, UNFPA's Executive Director. Instead, we must do everything in our power to ignite that potential—for her sake and for the sake of us all.
Make life better for girls today 

 To achieve the vision of a life of dignity, rights, freedom and opportunity for all by 2030, writes Yoriko Yasukawa, UNFPA's Regional Director for Asia and the Pacific, we must do everything we possibly can now to make sure that all girls can enjoy their girlhoods, secure in the love of their families, protected from ill health and violence, free to learn and explore the world as they choose.
Mapping a better world for children
What matters to us – girls put their questions to UN Directors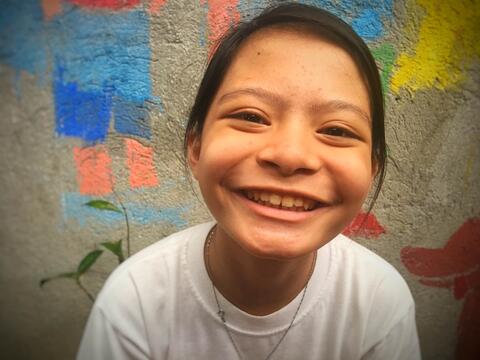 For the International Day of the Girl, held every year on October 11th, girls from across the region put their questions to the heads of UNICEF, UN Women and UNFPA in Asia and the Pacific on the issues that matter most to them.
In the Maldives, 10-year-old Imthinaan dreams of equality in sport
Stay up-to-date with #SWOP2016
Follow us on Twitter, Instagram and Facebook
More information