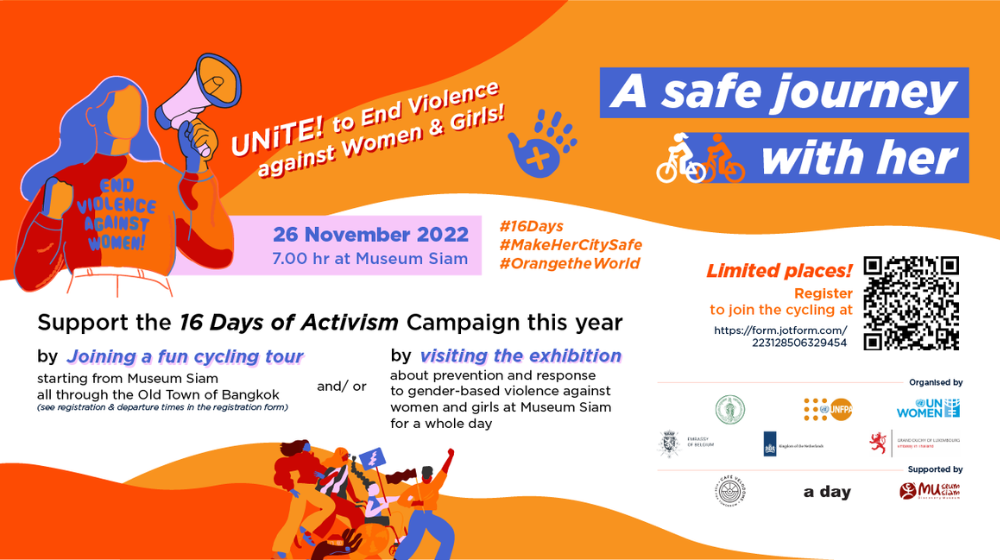 A SAFE JOURNEY WITH HER
UNiTE! to End Violence against Women & Girls!
26 November 2022,
Register at 7.00 hr at Museum Siam
You are invited to join the #16Days of Activism against Gender-Based Violence against women and girls campaign. 
This year, you can show your support for women's movements to end violence against women and girls in Thailand and around the world by
visiting an exhibition about prevention and response to gender-based violence against women and girls at Museum Siam for a whole day
and/or 
joining a fun cycling tour starting from Museum Siam all through the Old Town of Bangkok.
(See registration and departure time in the registration form.)
#MakeHerCitySafe  #OrangetheWorld
Register to join the cycling at https://form.jotform.com/223128506329454
Or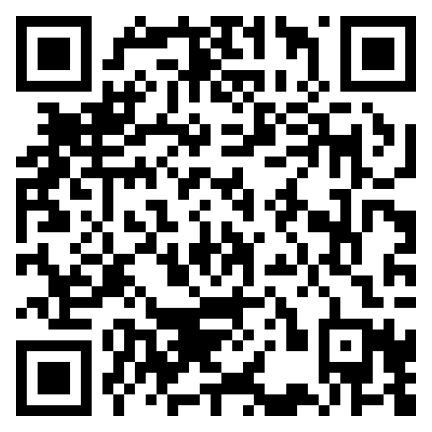 *This event is free of charge, but with a limited number of places for this cycling event.
For UN partners, register to exhibit your work in ending violence at https://docs.google.com/spreadsheets/d/10ydFYbXU_u-n4jjdqF2JtAoelIBFaf2Z/edit#gid=2058959970 
or